Message
COMET KATO MFG.CO.,LTD was inaugurated at Nakagawa-ku,Nagoya City in 1920 as a range manufacturer .We have walked along with progress of food for 100 years since then as a manufacturer specialized in commercial cooking equipment.When food is heated,fiber,protein and carbohydrate contained in food are resolved making food not only highly nutritious but also very delicious by proper seasoning.Therefore,heating is a very important element for cooking.We COMET KATO MFG.CO.,LTD have been making engineering development in the field of heat cooking and offering innovative products.Although the source of heat for the range stove at the age of our inauguration was mainly coal,it has soon changed to gas and electricity.By that change,cooking equipment that makes adjustment of heating power and cooking temperature as well as control of cooking time easy has been developed,and automation of cooking has greatly advanced.As the food service industry to provide food has progressed,performance and quality required for cooking equipment has greatly increased in recent years.Cooking equipment that can offer delicious food in a short time at cheaper price is required.We will develop new cooking equipment and its system to meet such needs of customers and contribute to enrichment of Japanese food culture.
COMET KATO MFG.CO.,LTD PresidentAiichiro Kato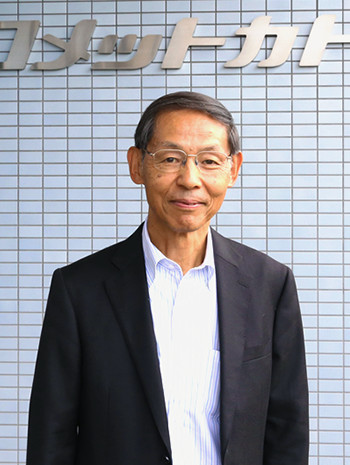 Company Overview
Company Name
COMET KATO MFG. CO., LTD.
Head Office
65, Iku, Kabutoshinden, Sobue-cho,Inazawa-shi, Aichi 495-8517
Founded
1920
Established
1951
Capitalization
¥45 million
President
Aiichiro Kato
Employee
Full-time employee: 194(2020.12)
Part-timer: 88(2020.12)
Operations
Development, manufacture, installation, and maintenance on a variety of commercial kitchen equipment, including rice cookers, ovens, ranges, fryers
History of COMET KATO MFG. CO., LTD.

Started manufacturing of ranges for the kitchen of hotels and restaurants.

Established Kato Stove Co., Ltd.

Kato manufacturing Co., Ltd. was reorganized and a new plant, Sobue Factory was completed.

Sales department of Comet Co., Ltd. was merged into Kato Manufacturing Co., Ltd.
and the corporate name was changed to Comet Kato Co., Ltd.

The building for the headquarters and Nagoya Branch was completed where operations were moved in.

Sobue Factory of Comet Kato MFG. Co., Ltd. acquired ISO 9001 certification.